How to Turn Pharma Analytics into Actionable Reports in 5 Steps
Kimberly Gregorio | April 11, 2022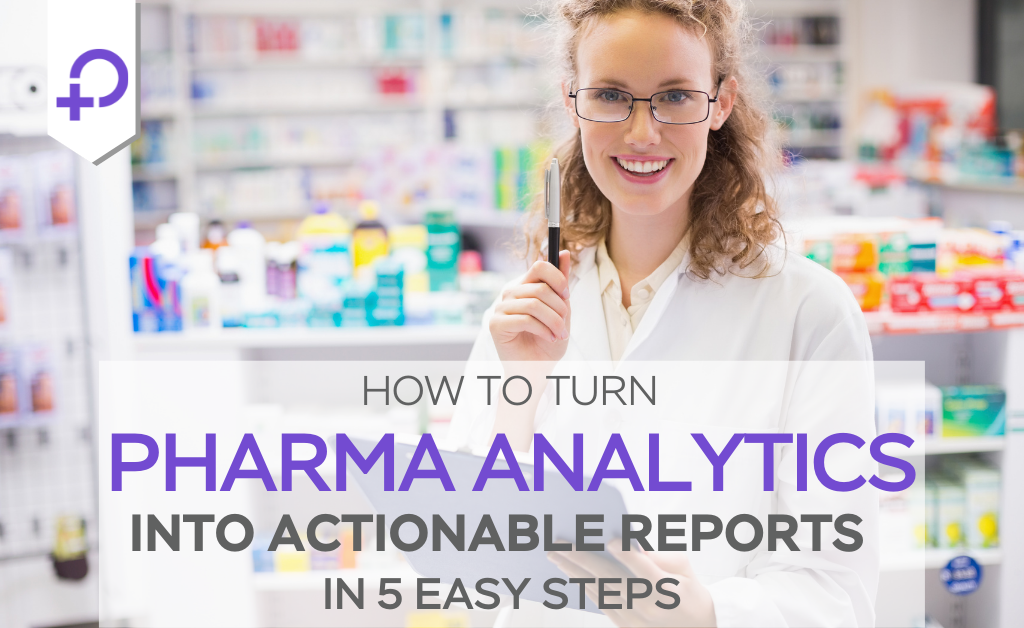 Pharma analytics is arguably one of THE most powerful resources that a company can leverage to learn from its past efforts and optimize for the future. It's almost like being able to predict the future. However, not all companies are taking advantage of the growth goldmine of analytics.
Why?
Because they don't know how to decipher the data and gain actionable insights from the jumble of numbers. Pharmaceutical companies generate terabytes upon terabytes of data every second, but unfortunately, that raw data is unintelligible and cannot be used to further the company's interests. In order to get the most mileage out of our pharma analytics, you need to turn them into actionable reports. That's where the powerful enhanced reporting solutions from Microsoft's Power BI system can help.
What is Power BI?
Power BI 1 is a pharma data analytics platform that collects and aggregates data from multiple sources across your entire organization and converts them into easy to understand reports that can make your data prep easier and shorten your route to a successful implementation of changes. Using Power BI, you can easily design a tailored analytics dashboard with a 360-degrees view of the inner workings of your organization. The use of big data is no longer limited to any specific industry or to transforming only customer-facing functions, such as sales and marketing. However, a study by McKinsey & Company 2 shows that most companies in pharma and in other industries have no clear path when it comes to utilizing the data.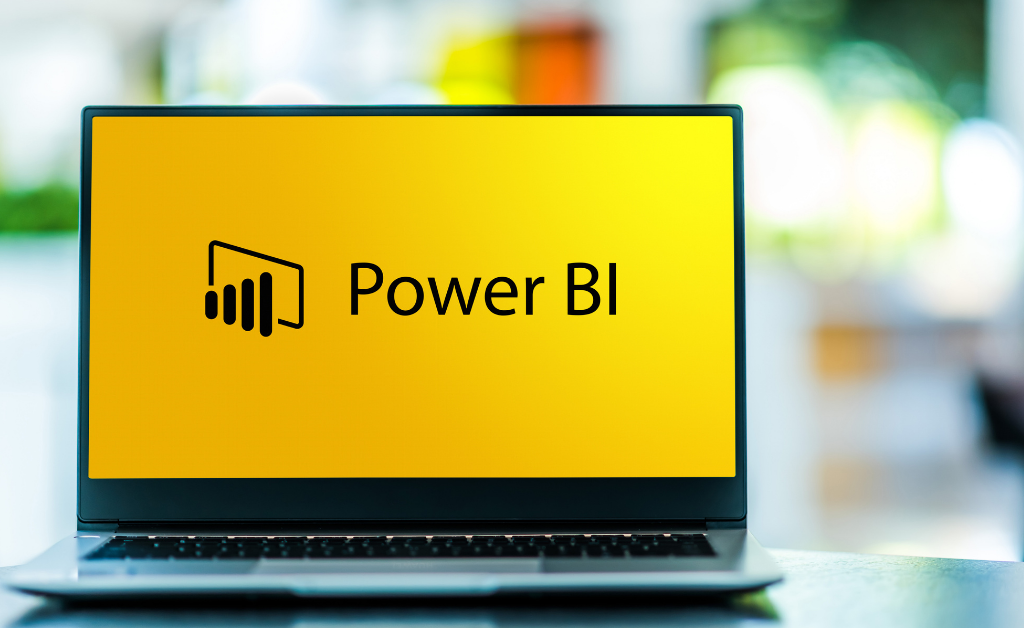 Even some companies who have invested a huge amount of their company's budget in innovation, advanced analytics, infrastructure, and talent have found an unclear ROI path during the evaluation period. Now, with the integration of smart Business Intelligence and Pharma Analytics platforms like Power BI and Azure Analytics, the Life Sciences and Pharma industries can easily harness the gigantic amounts of data that they produce to create real change within their organization and the industry.
So, how can you turn these amazing Pharma Analytics into actionable reports using Power BI?
Pharma analytics provides an easy and visual way to understand complex business processes at the push of a button, which in turn results in some pretty great benefits:
Improved clinical trials.
Better risk management.
Increased patient safety.
Enhanced collaboration.
To put it simply, it means that companies and their C-Suiters can fill a gap between the budget they spent and the ROI that they receive to stay viable and competitive in the growing market.
Analytics generated from raw data is used extensively in the marketing and sales departments to optimize sales force design and planning, territory management, and balance sales workloads. Using business intelligence helps pharmaceutical companies easily and quickly develop intelligent solutions to the innumerable challenges of the industry. To take full advantage of the power your data represents, it only takes 5 simple steps within the Power BI platform to develop actionable reports that will give you a clear idea of how to proceed.
Step 1: Connect To Your Data
The first, and most important step, to harnessing data is to simply connect to it. But, depending on the number and complexity of your data streams, that may be a process. Luckily, we're here to help you outline which data sources to focus on and exactly how to import them into Power BI. Regardless of the location of your data, Power BI is so advanced that you can connect all of the data sources to a single dashboard. You can import and connect several different types of data streams and sources to your Power BI dashboard with a simple click. You can import data from various sources in Power BI by clicking My Workspace > Get Data. Your data sources can be from a single source or multiple sources.
You can even connect data from your desktop in the form of a CSV or Excel file or from services like:
Google Analytics
Marketo
Salesforce
Azure SQL Database
Azure SQL Data Warehouse
Spark on Azure HD Insight
SQL Server Analysis Services
Also, you can upload local excel file into the Power BI to get insights.
You just need to select the file which you want to analyze and then navigate to find you have saved the Excel workbooks.
Once selected, choose to Upload your file into Power BI.
Once your workbook is uploaded, you get a notification that the workbook is ready.
Step 2: Filter Your Data
Filtering data is one of the crucial steps to create beautiful graphs charts and display analytics for immediate business use.
In the Power BI Desktop solution or web version, the Filters pane is displayed along with the report canvas on the righthand side. You might not be able to see the Filters pane, then just click on the ">" icon on the top-right to find the option. In your Power BI Desktop dashboard, you can specify the Data Category to indicate how the platform should treat these values when developing your visualization output. Microsoft Power BI Desktop is a very powerful tool where you don't just upload the data, but it also pulls in relevant data such as the table and column names. This information helps you to format a relevant filter for creating a visualization chart.
Here's an example:
When Power BI detects that a particular column has a numeric value, it is placed in the Values area to simplify aggregation and future visualization. Or, in the case of a column with time and date values, it assumes that you will use it as a time-specific hierarchy axis on a line chart. But, there are some unique values and datasets that prove a bit more challenging; like geographic locales and their related sales numbers. Consider the following table from an Excel worksheet:
In Power BI you can find four filters type:
Page filter that applies to all current the visuals having on the report page.
Another filter called the visual filter which applies to a single visual on a report page.
You can drill through a filter that applies to a single property in a report.
The last filter is Report - in the report, it applies to all pages.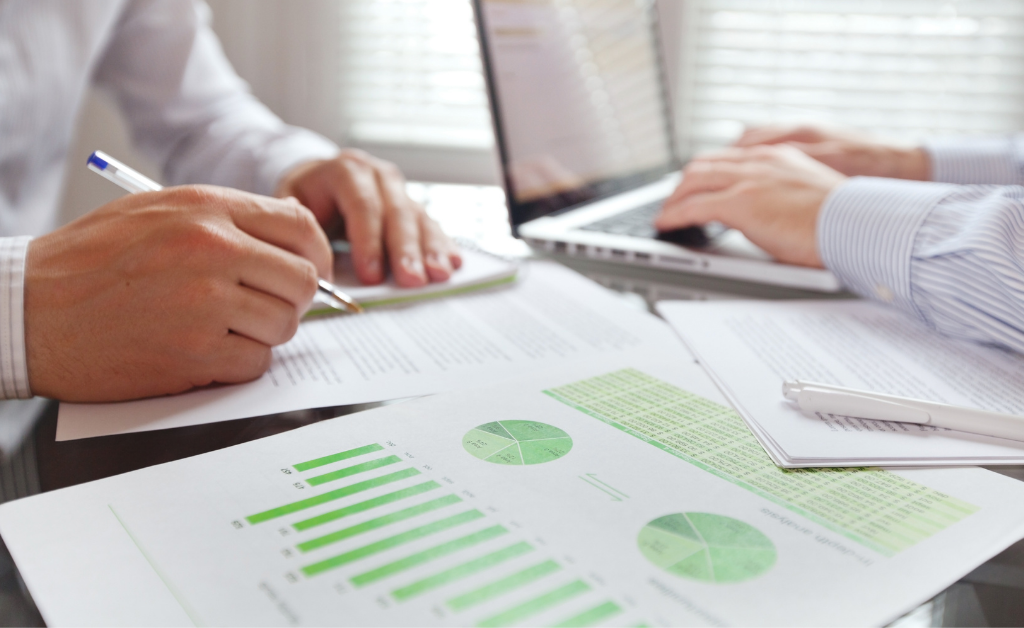 Step 3: Prep Your Data
The most important and time-consuming step to data visualization in Power BI is preparing your data. Proper data prep is likely to consume most of your time, but the advanced features in the solution actually lessen the timeframe. Features like the self-service Power Query functions much like Microsoft Excel characteristics and helps you transform and enrich your data right in the dashboard so you can spend less time making reports and more time implementing the things you learned. There are hundreds of data sources available in Power BI application and you can connect those for getting actionable insights. In the data preparation stage, you can select the data sources by clicking the File ribbon, then Get Data > More.
You can connect the data sources for Power BI via DirectQuery which supports multiple data sources like Amazon Redshift, Azure, Google BigQuery, Oracle database, SQL Server and more. When you choose Connect, your workbook will appear in Power BI just like it would in Excel Online. Similar to Excel Online, you'll have some great features to help you pin elements from your worksheets right to your dashboards. Once you import your datasets into Power BI, you can no longer edit the workbook in the Power BI dashboard.
Step 4: Personalize Your Data
When it comes to personalizing or branding your data for eventual presentation, your custom reports can be developed with built-in formatting and layout tools, themes, and high-quality imagery. You can either describe your story by utilizing the drag and drop feature and approximately 85+ latest stock data visuals from Microsoft and its partners or design it on your own with the help of open-source custom visual framework of Power BI.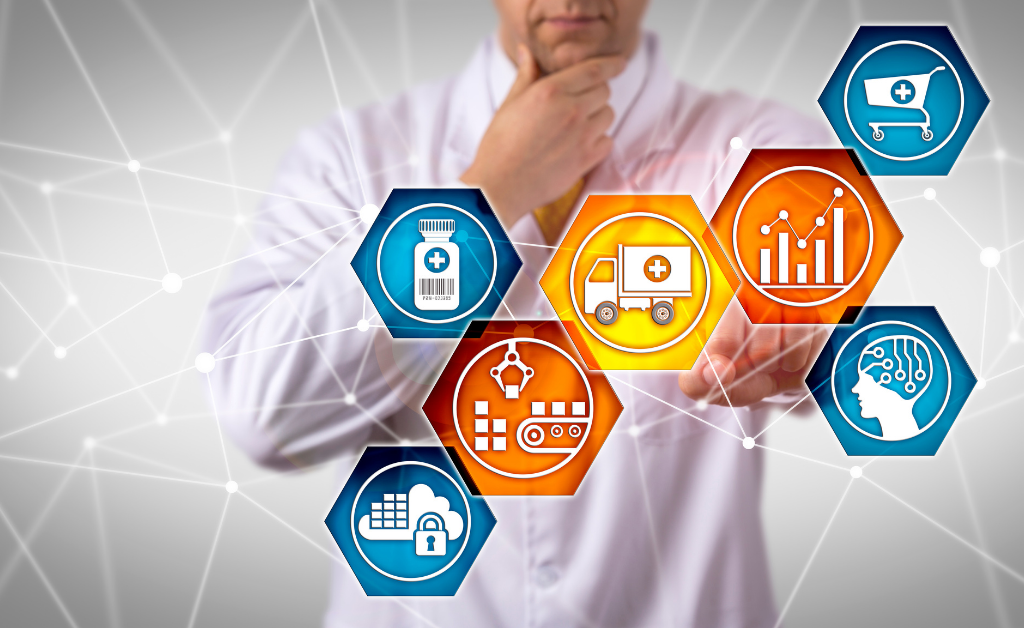 Step 5: Present Your Data
You don't have to spend hours designing charts and graphs in your reports, nor do you need a ton of technical expertise to develop smart data visualization. By using the simple, intuitive tools, you can drag-and-drop smart gestures to create easy to understand visual reports in minutes. To start, first load your dataset into the Power BI Desktop where you will get an option to connect to a dataset from a file, database, or online source. If you are familiar with Microsoft Office solutions, this process is a little more second nature. The right side navigation pane allows you to select the actual elements for creating charts and graphs.
Let's say that you want to display total gross sales for a specified period of time or a specific geographic area. In the Fields pane, simply drag the Gross Sales field into the blank display area.
Once a dataset is selected Power BI automatically creates a bar chart - that reduces your effort. In the Fields pane, select the checkbox next to the Product field and Power BI will modify the bar chart to display gross sales by product. You can also sort the custom report by Country, Location, Month, Date, Product and more from 85+ datasets with a simple drag and drop feature. You can further refine your visualizations by filtering data, adding legends and axis labels, and changing the colors in the charts.
In the pharmaceutical industry, it is critical that you are always on top of the happenings within your company and in the market, and Power BI helps you remain relevant with easy-to-use, intuitive tools that make creating high-quality custom data reports easy. Now you have the knowledge and tools you need to create beautiful, actionable reports in just minutes to help you manage organizational efficiency, boost sales, increase revenue and profits, and optimize your competitive edge in the market. Learn more about how you can boost your pharma sales operations & Pharma Analytics and elevate your understanding about data in pharmaceutical data.
References:
1. https://powerbi.microsoft.com/en-us/ 2. https://www.mckinsey.com/industries/pharmaceuticals-and-medical-products/our-insights/how-pharma-can-accelerate-business-impact-from-advanced-analytics